Christmas time is very close and pretty much means the 2018 work year is more or less to the end. Here in Italy, most of us still have something to deal with about electronic invoicing that is becoming a legal requirement starting January, 1st. Apart from this, I'm done with customers for a couple of weeks and will spend these days with my family.
It has been a very dense year for me and I think it's time to look back for a second. I am happy to see my open source projects (MARS and TFrameStand) are growing in features and in general popularity. I have had some positive feedback throughout the whole year and having a sub-forum at Delphi Praxis is revamping the feelings of my first steps in computer programming with forums. I had the pleasure to join several in-person Delphi conferences and events (DAPUG, Delphi Code Camp, OSItalia meeting, ITDevCon 9, EKON 22) and the Delphi CE Bootcamp initiative by Embarcadero Academy. At the business level, I got some new interesting customers this year, new technology areas, new people and at the same time I have seen my current customers succeeding in their projects and keeping their trust toward me (that I never give for granted).
All this is a great source of energy to keep doing my job with enthusiasm.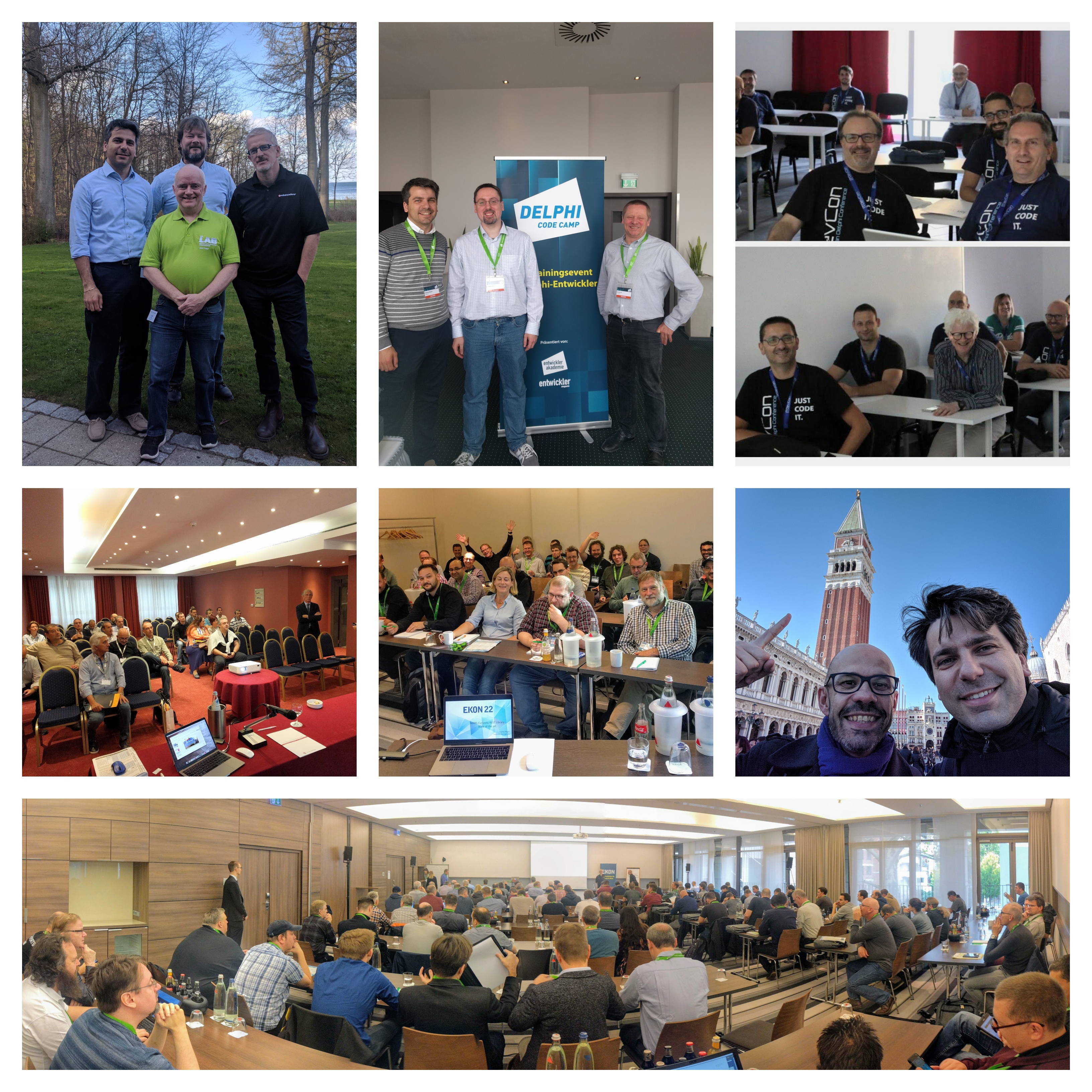 On the other side, I have been a bit overwhelmed in the latest months. Fighting with deadlines and trying to stay current with a number of activities for my self and my customers has been challenging. I have to apologize with a number of customers and contacts for having delayed (maybe too much at times) or for being hard to reach by some days, weeks or even for months. And yes, I am late (again) with my FMX book, sorry.
I also have a number of things to blog about, hopefully interesting but unavoidably waiting in my stand-by zone.
I really want to send you all my best wishes for the upcoming holidays and the new year that's approaching.
Andrea