The amazing Be-Delphi 2019
Last month (Nov 20th-21st) I've joined the Be-Delphi event in the beautiful location of Genval, Belgium.
It was my first participation to this event, started in 2011 and at his fifth edition. The program also included a geek night session the evening before the actual conference. Attendance was very good (full house) with a 50+ developers (mostly from Belgium).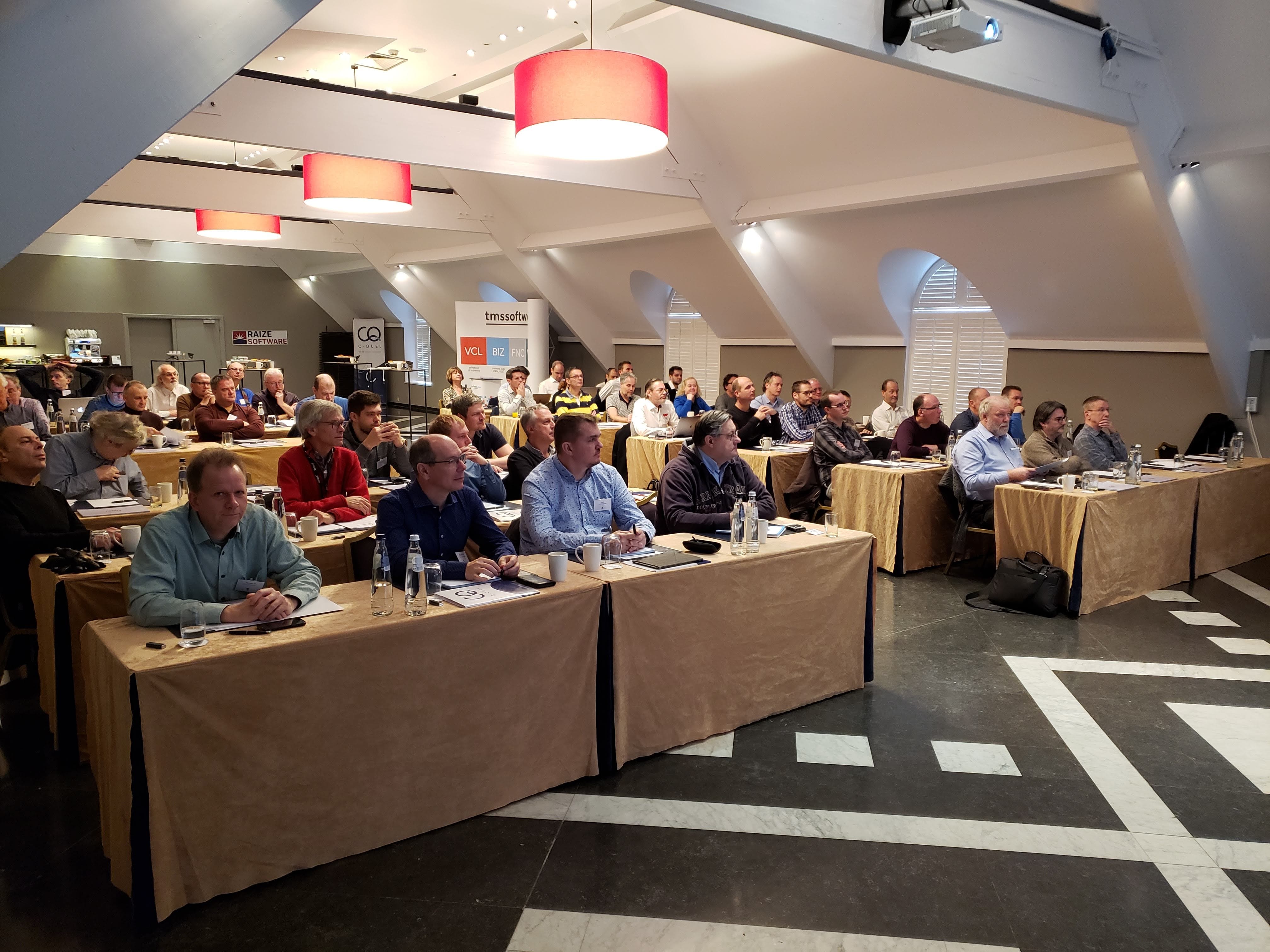 My sessions were about two main topics: IoT (and Google Assistant integration through IFTTT integration with a MARS REST service) during the geek night and FMX topics during the conference session. Specifically I gave a session about TFrameStand, TFormStand and FMXER, a prototypal framework I am building on top of the two components. I really appreciated involvement of the audience about my FMX session (I want to thank Stefaan Lesage who pointed out some good observations about FMXER that I will try to address and improve ASAP).
Speakers were all top-level, including Bruno Fierens (TMS), José Leon Serna, Serge Pilko (Softacom) and Jim McKeeth (Embarcadero). It has been very nice to meet José Leon after a few years (last time was in Italy 2012, IIRC). A pleasure to meet Jim and Filip (Lagrou, C-Quel) in person for the first time! Me, Bruno and Serge had already met this year in Germany (EKON23 in October), nonetheless I enjoyed them too :-).
I have been happy to find Margreet van Muyden (Barnsten) and Danny Wind as well as some known faces among the attendees. Overall the event has been amazing and people has been very kind. Great feeling!
During the conference there has been two product launches (!):
the "brand new & ground breaking" IDE for WebCore built by TMS and José Leon;
the 10.3.3 release of Embarcadero RAD Studio.
The first one is a significant news for the Delphi ecosystem as it enables Delphi developers to leverage web solutions through TMS Web Core technology and Microsoft Visual Studio Core IDE (using Omnipascal plugin and providing a visual designer making the whole a very familiar experience for the developer). I have been impressed by the result and I want to play kudos to TMS and José Leon for the effort and achievement.
The general availability announcement of RAD Studio 10.3.3 has been exciting too: Jim announced it and had a chance to show the new version to the public during the event. While updated platform support (including Android 64bit, iOS 13 and macOS Catalina) is the focus of this update, some other interesting goodies are included. See the What's new documentation here.
As usual, I took some pictures during my 2 days visit and Jim also set up a shared album collecting pictures from some of us.
A debriefing session with me, Jim, Bruno, Filip and Serge is will be available here: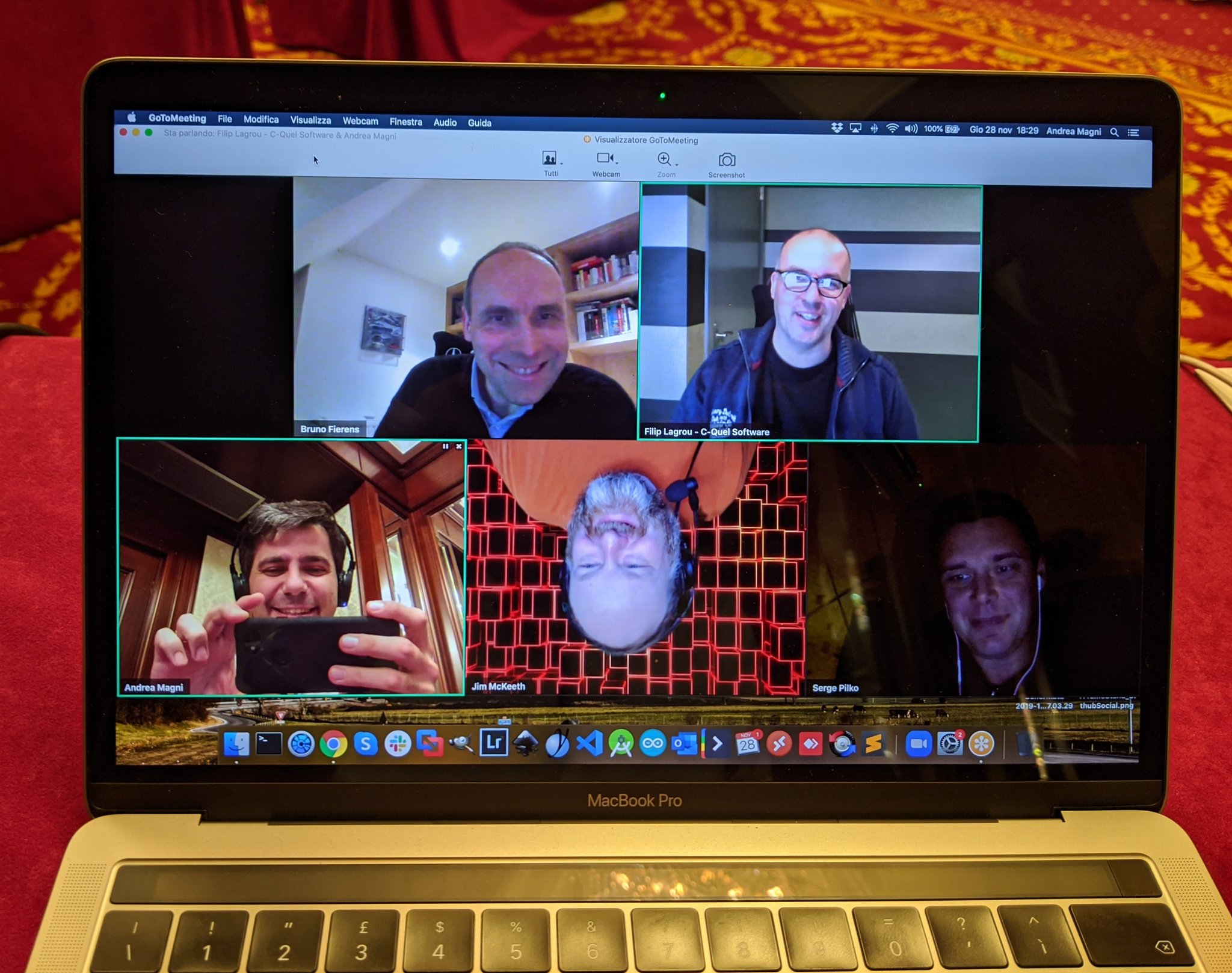 It has been an amazing event and I really look forward to next edition (October 2020) of Be-Delphi event!
Sincerely,
Andrea