TFrameStand: Added component editor
I've added a component editor to TFrameStand.
You can now preview your stands without having to run the application each time!
Simply double-click on the TFrameComponent and a form will popup. You can choose a Stand from the available ones (read from the TStyleBook, if any provided) and test both Show and Hide.
Obviously I have provided a test TFrame you can use as a placeholder for your actual TFrame descendant classes.
Here is how it looks like: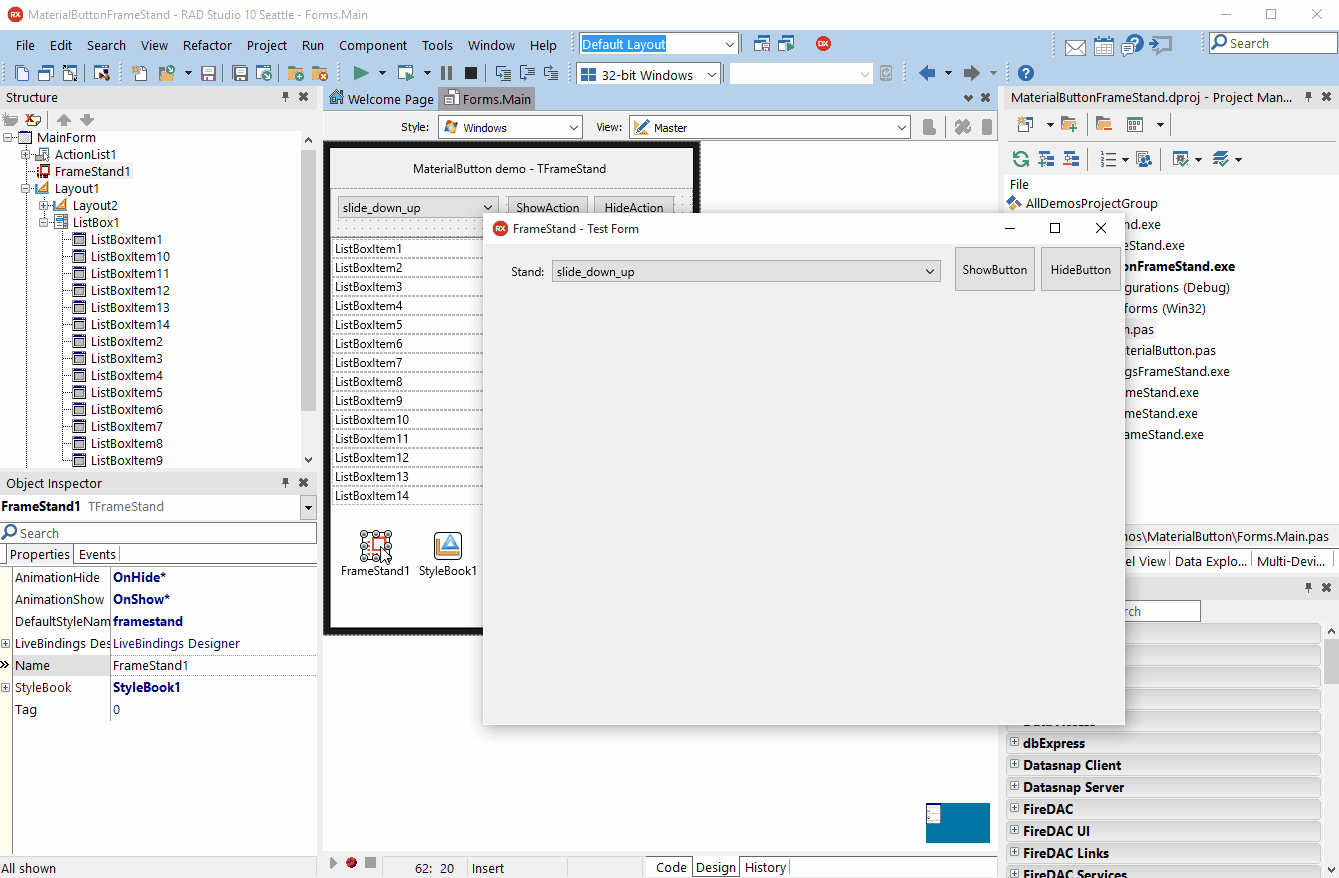 Enjoy! 😉
PS: if you are interested in TFrameStand please remember I am listed for a session in the upcoming CodeRage X (on thursday, 9 am PDT).
PPS: more enhancements to the component editor will come soon!